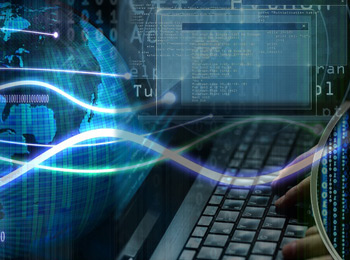 B.Sc. Computer Science
B.Sc. Computer Science is a 3 year undergraduate program which deals with subjects and topics related to computer application and services.
Apply Now
Fee (Rs.)
12300/- (First Year)
Duration
3 Years
Medium of Instruction
English
---
Eligibility
Senior Secondary School Certificate (SSSC, 10+2), in Science stream, from AMU or other examination board recognized by Aligarh Muslim University, Aligarh.
Program Objective
The main objective of the Online BSc Computer Science Degree program is to provide students with a sound technical foundation in computer science and the ability to creatively apply computer and related technologies to practical problems. The Program aims to provide students with a thorough grounding in the theoretical and practical aspects of the computer science discipline necessary for successful careers as system designers in the continually developing information technology environment.
Course Structure
First Year
English
Sunni Theology / Shia Theology/ Indian National Movement
Advance Urdu / Elementary Urdu / Elementary Hindi
Maths - Paper I - Calculus
Maths - Paper II - Differential Equation
Statistics - Paper I - Descriptive Studies
Statistics - Paper II - Probability and Probability Distribution
CS - Paper I - Fundamentals of Information Technology
CS - Paper II - Structured Programming Using C
CS - Paper III - Practical Lab – 1 (Windows, MS-Office and C programming)
Second Year
English
Sunni Theology / Shia Theology/ Indian National Movement
Advance Urdu / Elementary Urdu / Elemnetary Hindi
Maths - Paper I - Linear Algebra
Maths - Paper II - Numerical Analysis
Statistics - Paper I - Sample Survey and Design of Experiment
Statistics - Paper I - Hypothesis Testing
CS - Paper I - Data Structure and Algorithm
CS - Paper II - Operating System and System Programming
CS - Paper III - Practical Lab – 3 (Data Structure and Algorithm)
Third Year
Linux Programming
Programming in Java
Computer Architecture
Technical Report writing
Mini Project/Computer Lab
Fee Structure
| | Year I | Year II | Year III |
| --- | --- | --- | --- |
| Application fees | Rs.300/- | - | - |
| Course Fee | Rs.12000/- | Rs.12000/- | Rs.12000/- |
| Total Fee | Rs.12300/- | Rs.12000/- | Rs.12000/- |
Apply Now