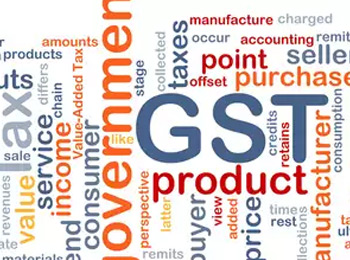 Certificate in GST-Goods and Service Tax
Apply Now
Fee (Rs.)
6300/-
Duration
1 Year
Medium of Instruction
English
---
GST or Goods and Services Tax is considered as a major Tax Reform policy in India which was launched on July 1st, 2017. It has been hailed as India's 'biggest tax reform'. The GST will create a common market for over 1.25 billion people. It's a blanket indirect tax that will subsume several indirect state and federal taxes such as value added tax (VAT) and excise duty, and different state taxes, central surcharges, entertainment tax, luxury tax and a slew of related levies by local bodies. The nation-wide transition to GST has led to immense opportunities as well.
About the Course
The GST certification program from AMU is launched in partnership with Schoolguru and authored by eminent Indirect Tax expert Monish Bhalla, who served at the Department of Customs and Excise and Service Tax for almost two decades. The Certificate Course on GST is designed to give working knowledge on the Goods and Services Tax. The participants will learn the history of the GST and understand its need and its implementation in various domains. It will equip learners with necessary knowledge on GST Models, GST Rate Structure and the Registration and Filing Process.
Eligibility
All undergraduates, graduates, BBA, MBA, MCom or working professionals can enrol in this course. There is no fixed target audience/eligibility for this course
Course Features
The main feature of this program is that it has an app-based learning system. There is an online portal and you will have access to 5 hours of audio visual content in your Learning Management System. You will also have access to self-assessment quizzes, query solving by a GST expert and there will be a dedicated support centre in case of technical difficulties.
Course Structure
First Year
CGST-01 - GST: Concept and Process
CGST-02 - Taxes and Duties
CGST-03 - Time of Supply of Goods & Services
CGST-04 - Registration and Filing
CGST-05 - Viva-Voce
Course Fee
The course fee is Rs. 6000/- plus applicable taxes. You will also receive a course completion certificate after you successfully complete the program.
Examinations:
The mark allocation for Certificate in Computerized Accounting would be as follows:
Continuous Assessment (80 marks)
Final Assessment (20 marks)
Continuous Assessment – 80%
Continuous Assessment is based on the students' participation and their score in the Course end practice test which consists of multiple choice questions (MCQs) of 80 mark
Practice test will be allowed 3 attempts and the highest score of the 3 will be considered in the final marks count
Practice test would be time bound and the student needs to complete the test in the given time
Final Assessment – 20%
This will be done online through LMS at the allocated study center
The student will have to attempt the questions based on the entire subject syllabus
The term end examinations shall include 20 multiple choice questions (MCQs)of one mark each
Evaluation of the MCQs will be done automatically by the system as per the defined parameters and conditions
The time duration of the entire exam would be 45 minutes
There will be no negative marking
Only 1 attempt will be allowed
The student must score a minimum of 40% in the Term End Exam
The Term End exams will be conducted as per the schedules announced by the University i.e. the method of conducting the examinations is 'Online' only, but it is not 'On Demand'
The student needs to score a minimum of 40% in each assessment type i.e. 32 marks in Continuous Assessment and
8 marks in Final Assessment.
Fee Structure
| | 1 Month |
| --- | --- |
| Application fees | Rs.300/- |
| Course Fee | Rs.6000/- |
| Total Fee | Rs.6300/- |
Apply Now